Banded Moon and Star, Jain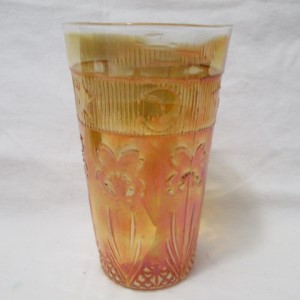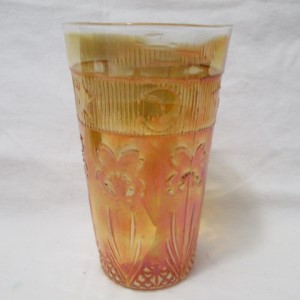 Manufacturer: Jain
Year(s) of Production: Circa 1935
Pattern Description: A band of vertical ribs with circles containing alternating moons and stars is over a ring of single stalked flowers. Geometric triangles are at the base of the flowers.
Similar Patterns:
About Banded Moon and Star
The pattern on this marigold tumbler made by Jain (of India) consists of a ring that contains circles with moons and stars; beneath the ring are single stalk flowers.
HoC Pricing Database
Select a shape below (available colors will display)