Bullrushes and Bush Orchids, Crown Crystal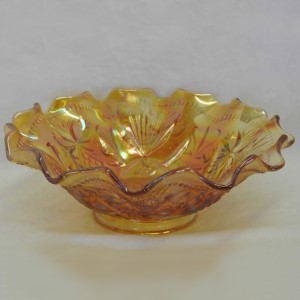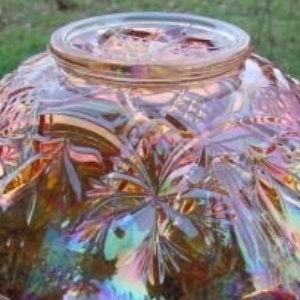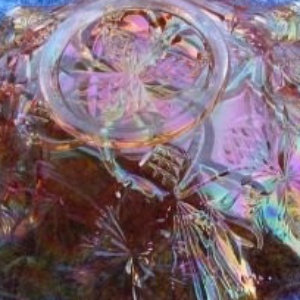 Manufacturer: Crown Crystal
Year(s) of Production: Circa 1920-1930
Pattern Description: Four ovals in the center each containing a petal that has a diamond shape with crisscrosses above, topped by a fan-type shape.
Similar Patterns:
About Bullrushes and Bush Orchids
This Australian exterior pattern is found in bowls that measure about 8″ across. There is at least one reported in an ICS with the outer edge pulled up but most will be 12 ruffle. It has a collar base. The back pattern is a row of beads that drape around near the edge; there are large file filled diamonds connected by arches below the row of beads, and there are orchids in the center of each arch. The edge is scalloped.
HoC Pricing Database
Select a shape below (available colors will display)