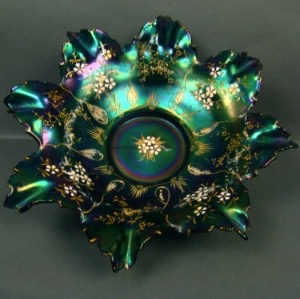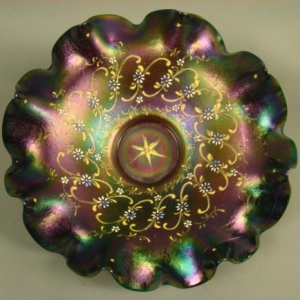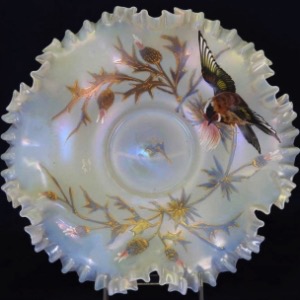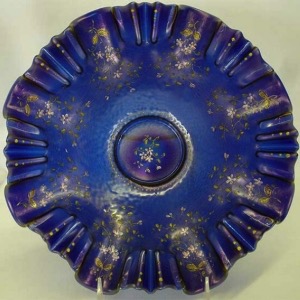 Manufacturer: Unknown
Year(s) of Production: Circa late 1800's
Pattern Description: Unpatterned (frequently enameled) crimped, ruffled shapes.
Similar Patterns:
About Aurora Pearls
These bowls are probably Czechoslovakian or Bohemian and are not technically carnival glass, but they are highly collectible and many love the iridescence and the beautiful enameling. Measuring between 8″ and 12″ across, they are typically ruffled and crimped and often found in a metal frame (called a brides basket).
HoC Pricing Database
Select a shape below (available colors will display)