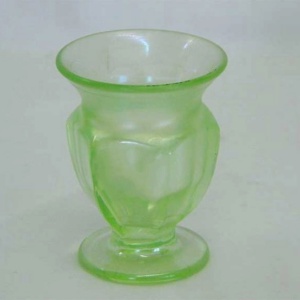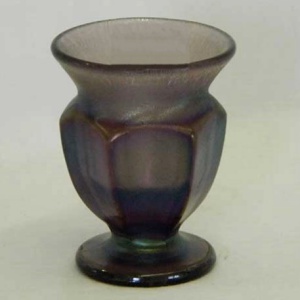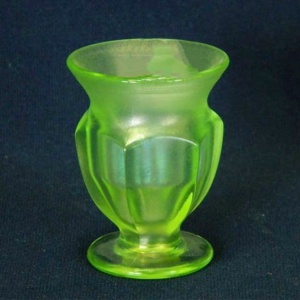 Manufacturer: Fenton
Year(s) of Production: Circa 1916-1925
Pattern Description: Small toothpick on a round base, arched fluted panels around the body and a flared rim.
Similar Patterns:
About Arched Flute
On this tiny pattern, arched fluted panels go around the body, the top flares out. Collected by both carnival glass and stretch glass collectors, the colors known enforce the production dates, since stretch glass was produced starting in about 1916. The base is 1 1/2″ across and the height of the overall piece is 2 3/4 ".
HoC Pricing Database
Select a shape below (available colors will display)