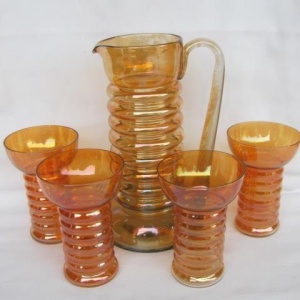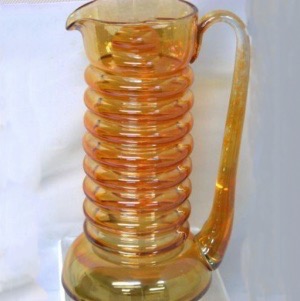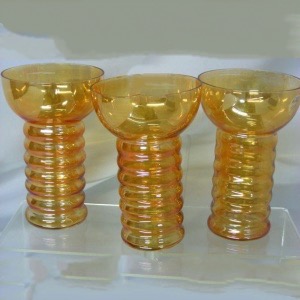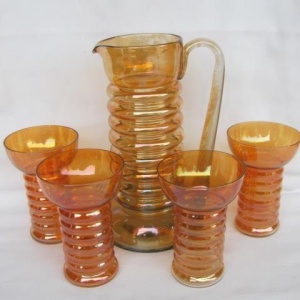 Manufacturer: Dunbar
Year(s) of Production:
Pattern Description: Bulbous rings one on top of another form the body of these pitchers and tumblers. Pitcher sits on a bulbous base and has an applied handle. Tumblers have a large bulbous top. As the piece is blown moulded, the exterior pattern translates to the interior
Similar Patterns:
About Aramis
This utilitarian blown molded pattern is made up of stacked rings. The iridescence is usually a flashed-type light marigold color. The pitcher (with an applied handle and tumbler make up a water set (usually with 6 tumblers); a JIP hat-shape has been made by taking a tumbler and rolling the rim, pulling the back up and the front down.
HoC Pricing Database
Select a shape below (available colors will display)