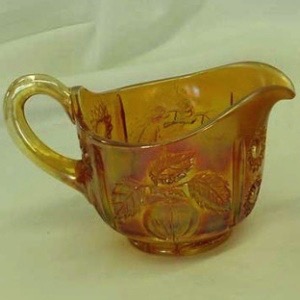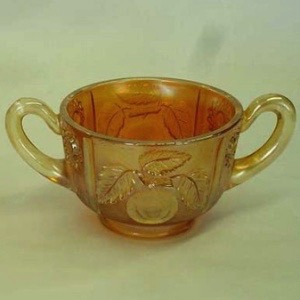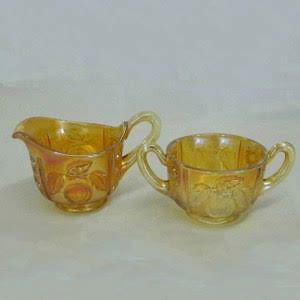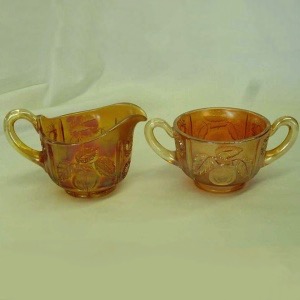 Manufacturer: Fenton
Year(s) of Production: Unknown
Pattern Description: Panels with an apple hanging from 3 leaves, separated by a vertical bar surround the piece.
Similar Patterns:
About Apple Panels
This breakfast set (creamer and open sugar) have apple panels around the shapes. The creamer is single-handled, the open sugar is double handled. Both are on a collar base and have a plain interior.
HoC Pricing Database
Select a shape below (available colors will display)