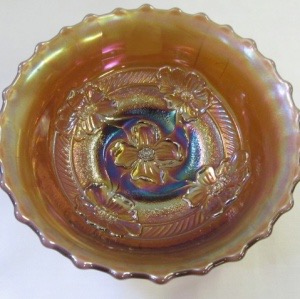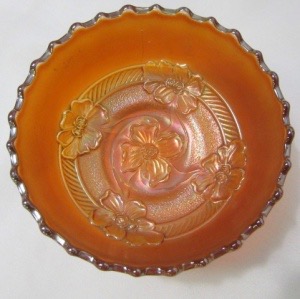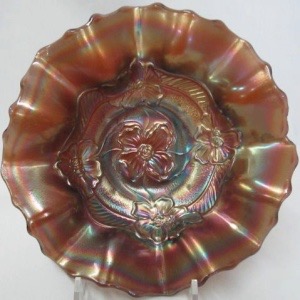 Manufacturer: Diamond
Year(s) of Production: 1928 Butler Bros Catalog
Pattern Description: Two lines circle the interior forming a band. Diagonal lines fill the space between the two lines. Four apple blossoms sit on this band with one additional blossom in the center.
Similar Patterns:
About Diamonds Apple Blossoms
A central apple blossom with 4 more blossoms on a striped band make up this simple pattern. There is stippling between the band and the central flower. The exterior is smooth, the edge treatments are round, 8 or 10 ruffled, and the piece sits on a collar base. Edges are widely spaced teeth. Measure approximately 6″ to 7 3/4″ across.
HoC Pricing Database
Select a shape below (available colors will display)