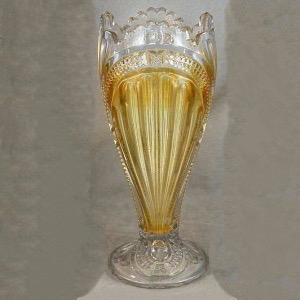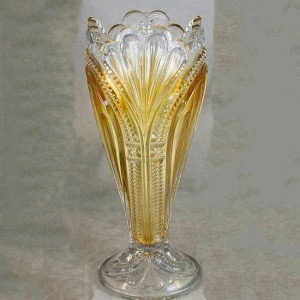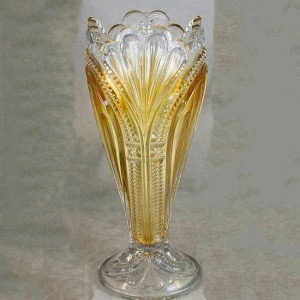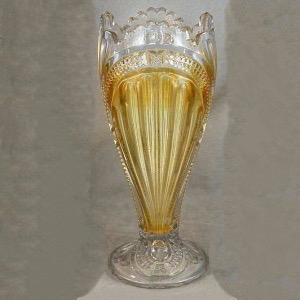 Manufacturer: Higbee
Year(s) of Production: Circa 1905
Pattern Description: Flowing zippered arches enclose 6 raised ribs.
Similar Patterns:
About Admiral
This pattern was made by the Bryce Higbee Company circa 1905. It is also known as Ribbed Ellipse. The vase stands about 9 3/4″ tall and is iridized only on the interior. One sold on eBay in 2013 for $274.
HoC Pricing Database
Select a shape below (available colors will display)