[column-half-1]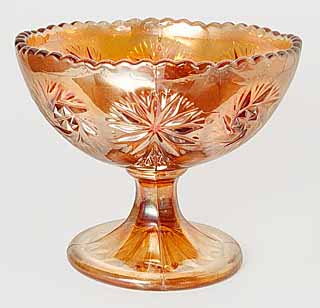 [/column-half-1][column-half-2]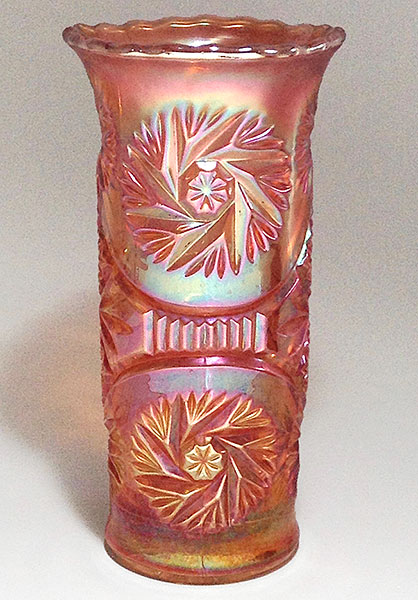 [/column-half-2]
The pattern has alternating multi-pointed stars and whirling stars. There were quite a few shapes in this line shown in both Riihimaki and Brockwitz catalogs. This 5-inch wide compote or sugar bowl sold for $20 at a 1996 auction. In 2007, a 10-inch vase in marigold sold for $200. An Elektra vase owned by Joan Doty. It is 9 1/2 inches (24 centimeters) tall. These vases are also known in blue. Whether this one is the Riihimaki or Brockwitz version is in question, but it certainly appears to match the vases shown in the Brockwitz catalog below.
Below are pages from a Brockwitz catalog showing the Elektra pattern.
There were many shapes, but not all were iridized. Catalog courtesy of Bob Smith.
[column-third-1]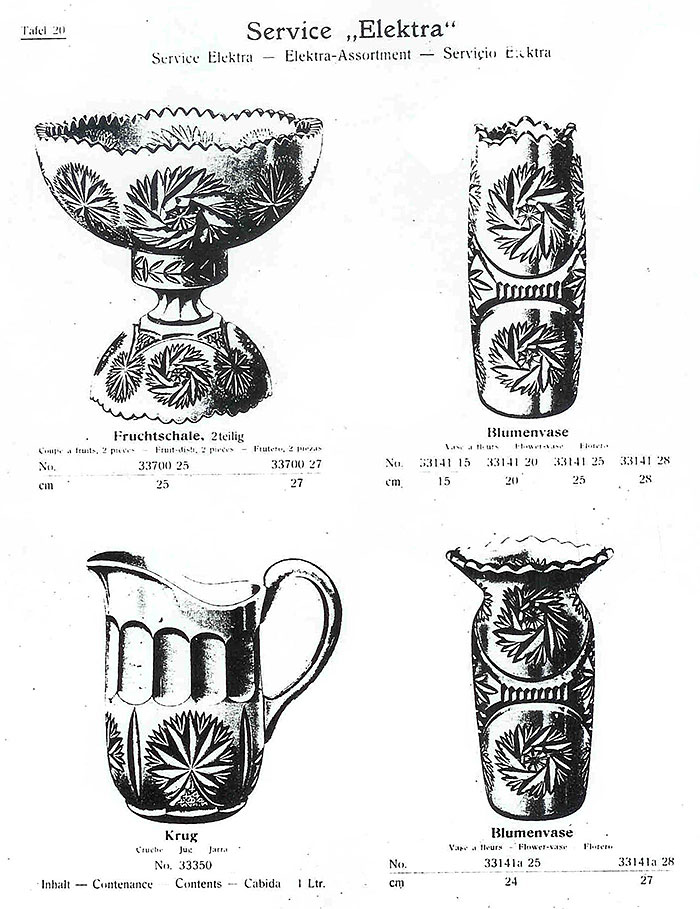 [/column-third-1][column-third-2]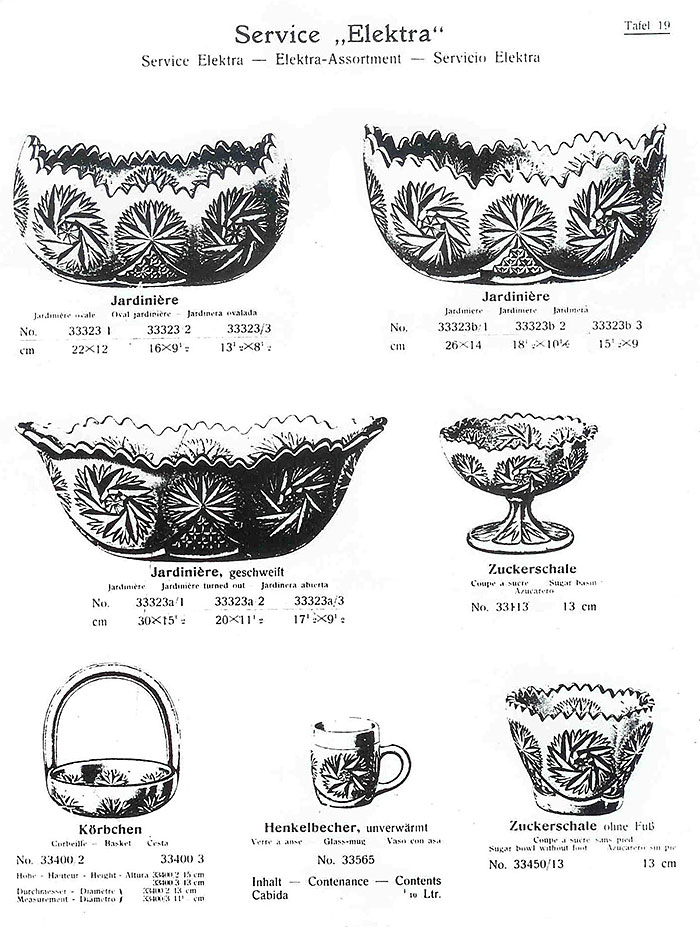 [/column-third-2][column-third-3]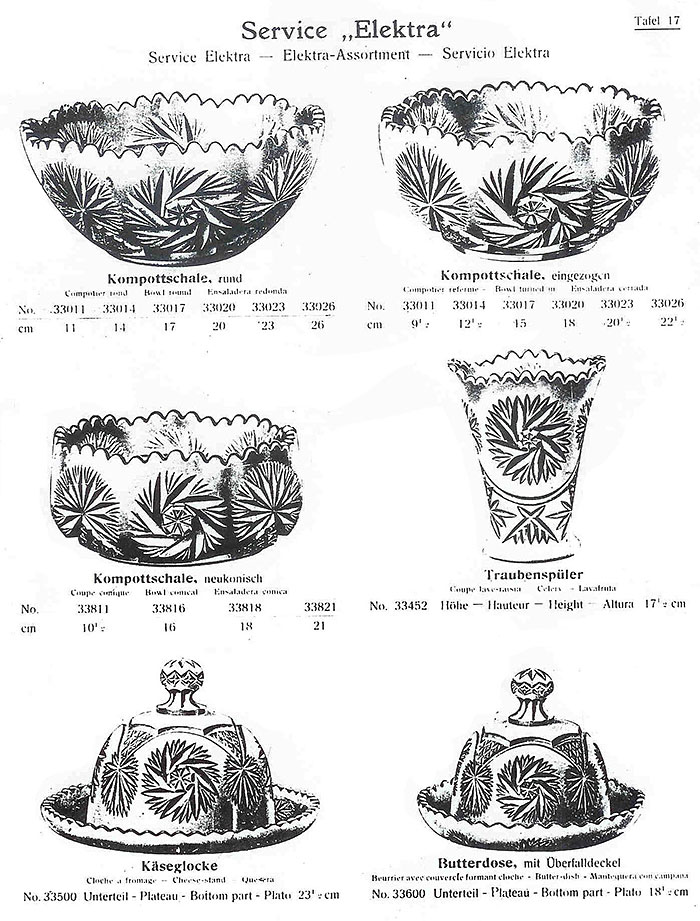 [/column-third-3]
[pdb_list filter='manufacturer=Riihimaki|manufacturer=Brockwitz&pattern=Elektra' sort=true orderby="shape,color,saledate,price" order="asc,asc,desc,asc"]