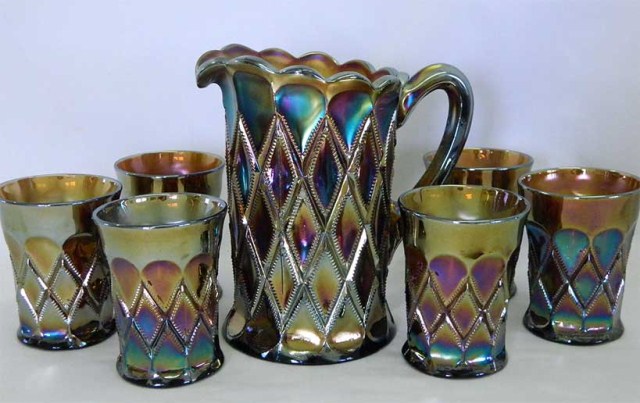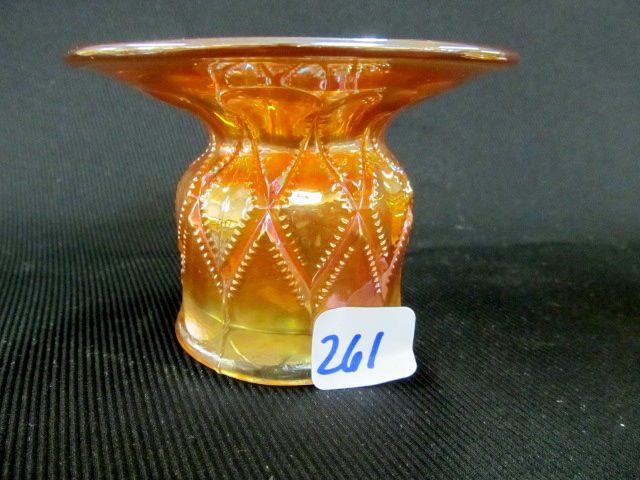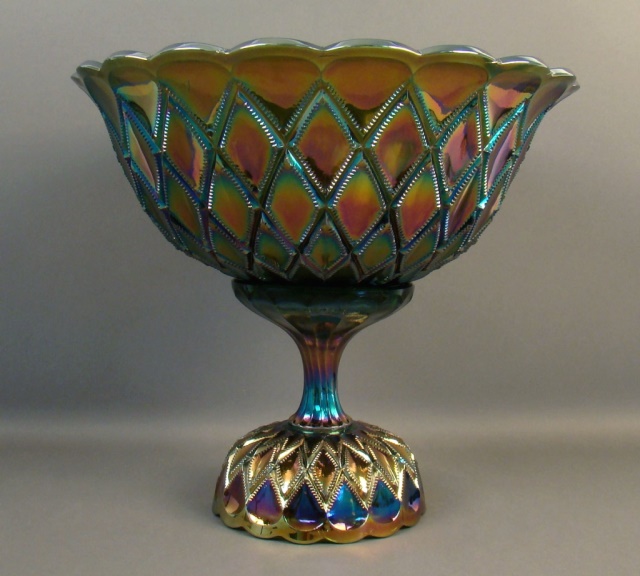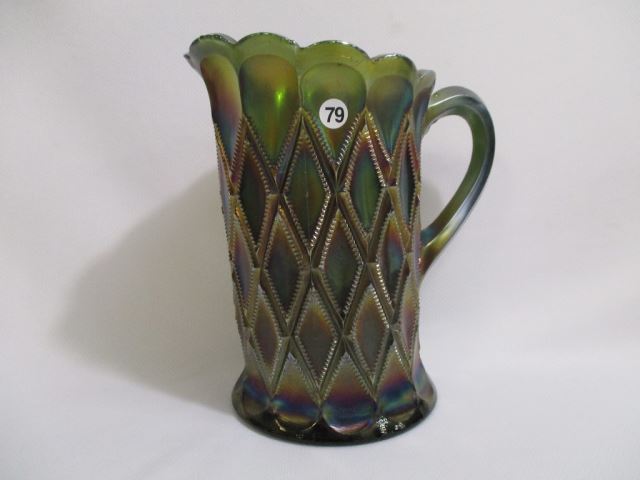 Manufacturer: Millersburg
Year(s) of Production: 1909-1911
Pattern Description: Lines criss cross the exterior of these pieces forming large concave diamond shapes. The lines have small dashes on each side and resemble zippers.
Shapes in Database: Pitcher, Punch Bowl, Punch Bowl Base, Spittoon, Tumbler, Water Set
Colors in Database: Amethyst/Purple, Aqua, Green, Horehound, Marigold, Pastel Marigold, Teal*
*Not all colors are available in every shape.
About Diamonds
Diamonds will be found in Pitchers and tumblers, a punch bowl and base (no cups have yet been reported) and a whimsey spittoon made from a tumbler. There is a similar EAPG crystal pattern by Tarentum called Manhattan, but the diamonds on the carnival pieces by Millersburg are concave (slope in) while the diamonds on the crystal by Tarentum are flat.
The pitchers are somewhat smaller than regular, coming in at around 7″. There is an unusual 'spoutless' version that will be defined as a whimsey shape.