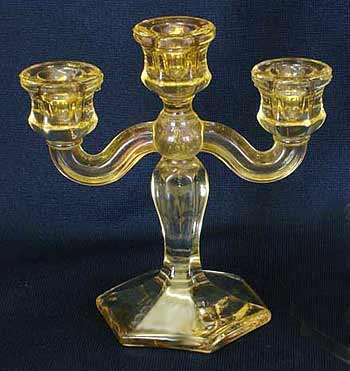 These 4 1/2 to 5 inch tall candelabras are quite rare. At one time thought to have been made by Cambridge, recent research points to Westmoreland. Glen and Stephen Thistlewood have shown an image of the original design patent of March 21, 1911 as applied for by George West of the Westmoreland Company.
I know of them only in marigold. This one sold in 2008 for $355.
Photo courtesy of Seeck auctions.