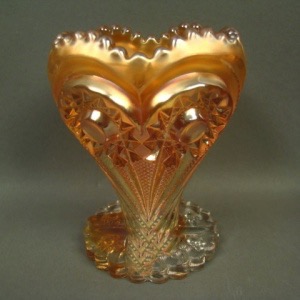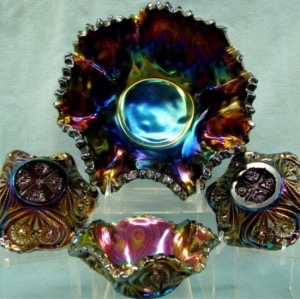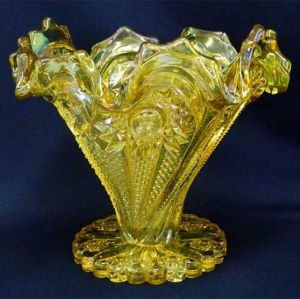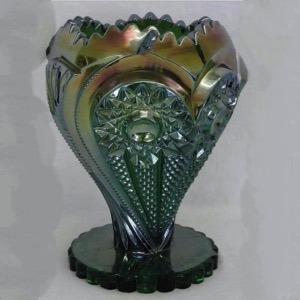 Manufacturer: Cambridge
Year(s) of Production: 1905-1909 Butler Bros
Pattern Description: Found in berry sets and pedestaled rose bowls and vases of wide ranging sizes. An exterior pattern of two hobstars forming a heart shape with lines of file between.
Similar Patterns: Lancaster Creole, Cambridge Venetian, Millersburg Hobstar and Feather
Shapes in Database: Berry Set, Bowl, Compote, Rose Bowl
Colors in Database*: Amethyst/Purple, Green, Marigold
*Not all colors are available in every shape.
About Zippered Heart
Northwood produced this pattern prior to carnival glass, so many of the shapes can be found in clear glass. The pattern consists of large hearts with a zippered outline. There are two large hobstars at the top of the heart with rows of diamonds moving to the point at the bottom. The compotes and rose bowls were made from the same mould.
The pattern is pictured in the 1905-1909 Butler Bros Catalog.
Available shapes: