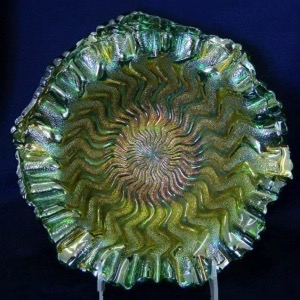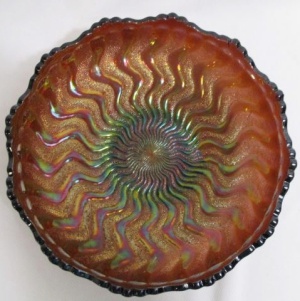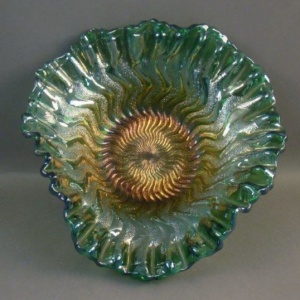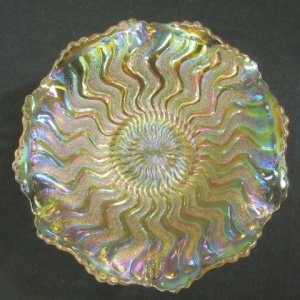 Manufacturer: Millersburg
Year(s) of Production: 1909-1911
Pattern Description: Wavy lines emanate from the center of these bowls and go to the outer edge. The lines alternate between stippled and non-stippled.
Similar Patterns: Fenton and Northwood Stippled Rays
Shapes in Database: Bowl
Colors in Database*: Amethyst/Purple, Green, Marigold, Olive Green, Vaseline
*Not all colors are available in every shape.
About Millersburg Zig Zag
Alternating stippled and plain wavy lines got from the center of the pattern to the outer edge. The Zig Zag pattern can be found in large bowls with various shapes and edge treatments. There is no back pattern for these pieces, however the collar base has a star with a feathered design between the points on the outer edge. The edge treatments can be flared, ruffled, 3n1 or crimped.