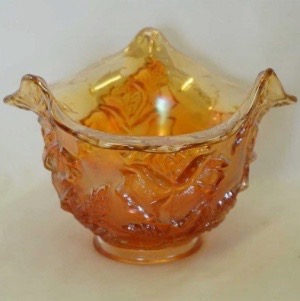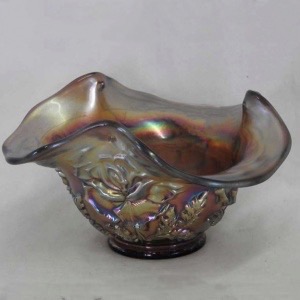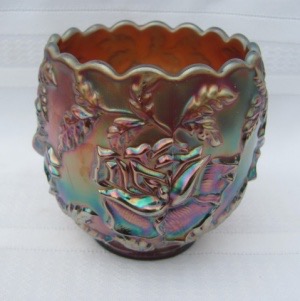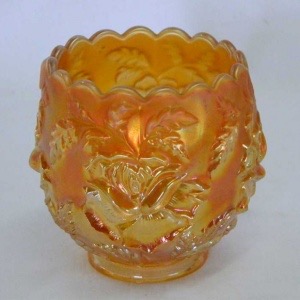 Manufacturer: Dugan
Year(s) of Production: 1910-1911 Butler Bros Catalog
Pattern Description: Roses and leaves ring the exterior of these small collar based rosebowls.
Similar Patterns: Millersburg Hanging Cherries, Dugan Cherries
Shapes in Database: Bowl, Rose Bowl
Colors in Database*: Amethyst/Purple, Lime Green/Marigold Overlay, Marigold
*Not all colors are available in every shape.
About Dugan's Wreath of Roses
The pattern consists of 4 roses around a small collar based bowl that has been molded into one of three shapes. It was advertised in the 1910-1911 Butler Bros Catalog.
Available shapes: