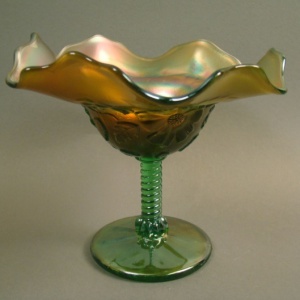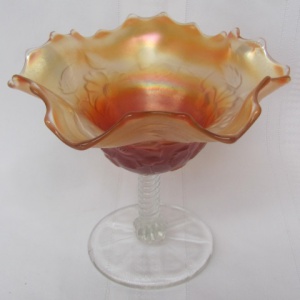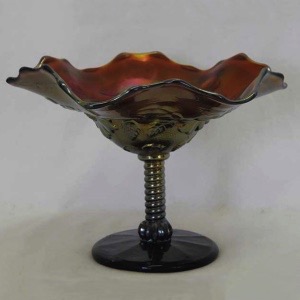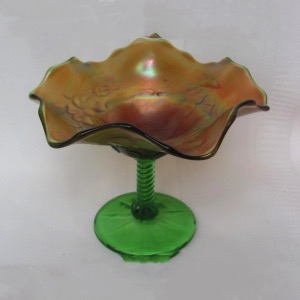 Manufacturer: Northwood
Year(s) of Production: Unknown
Pattern Description: Exterior pattern of flowers and leaves on most examples of the Blossomtime compote. With a smooth interior, it is simply Wild Flower. Has a twisted stem.
Similar Patterns: Northwood Blossomtime
Shapes in Database: Compote
Colors in Database:* Amethyst/Purple, Green, Marigold
*Not all colors are available in every shape.
About Wild Flower
Flowers and leaves flow up from the base of the bowl. This is an exterior pattern found on compotes only. The interior is plain. (If there is an interior pattern it is then called Blossomtime.) The stem is twisted and looks like a screw. The compotes have ruffled edge treatments and 22 small flames around the edge and are approximately 5″ tall and 6 1/2 " across.