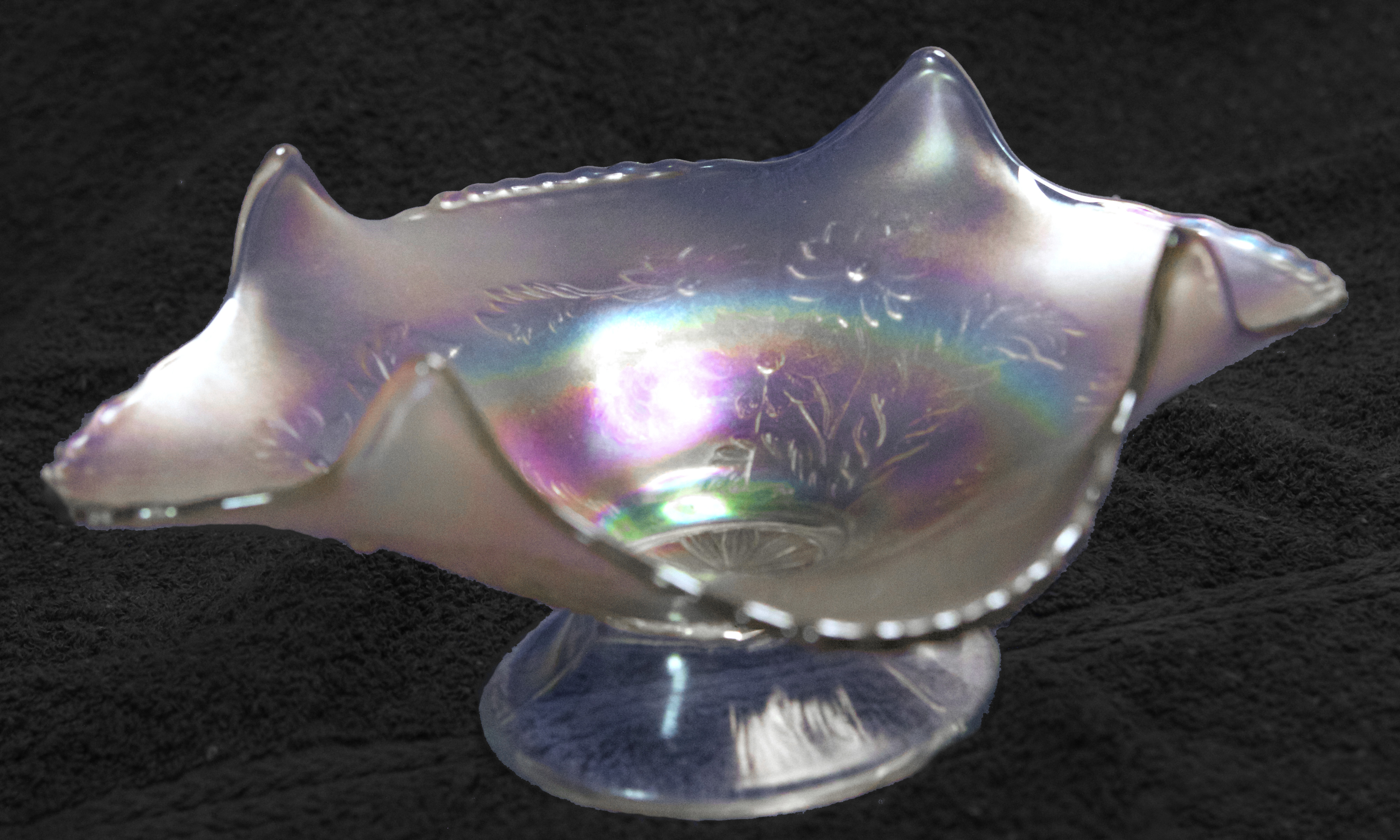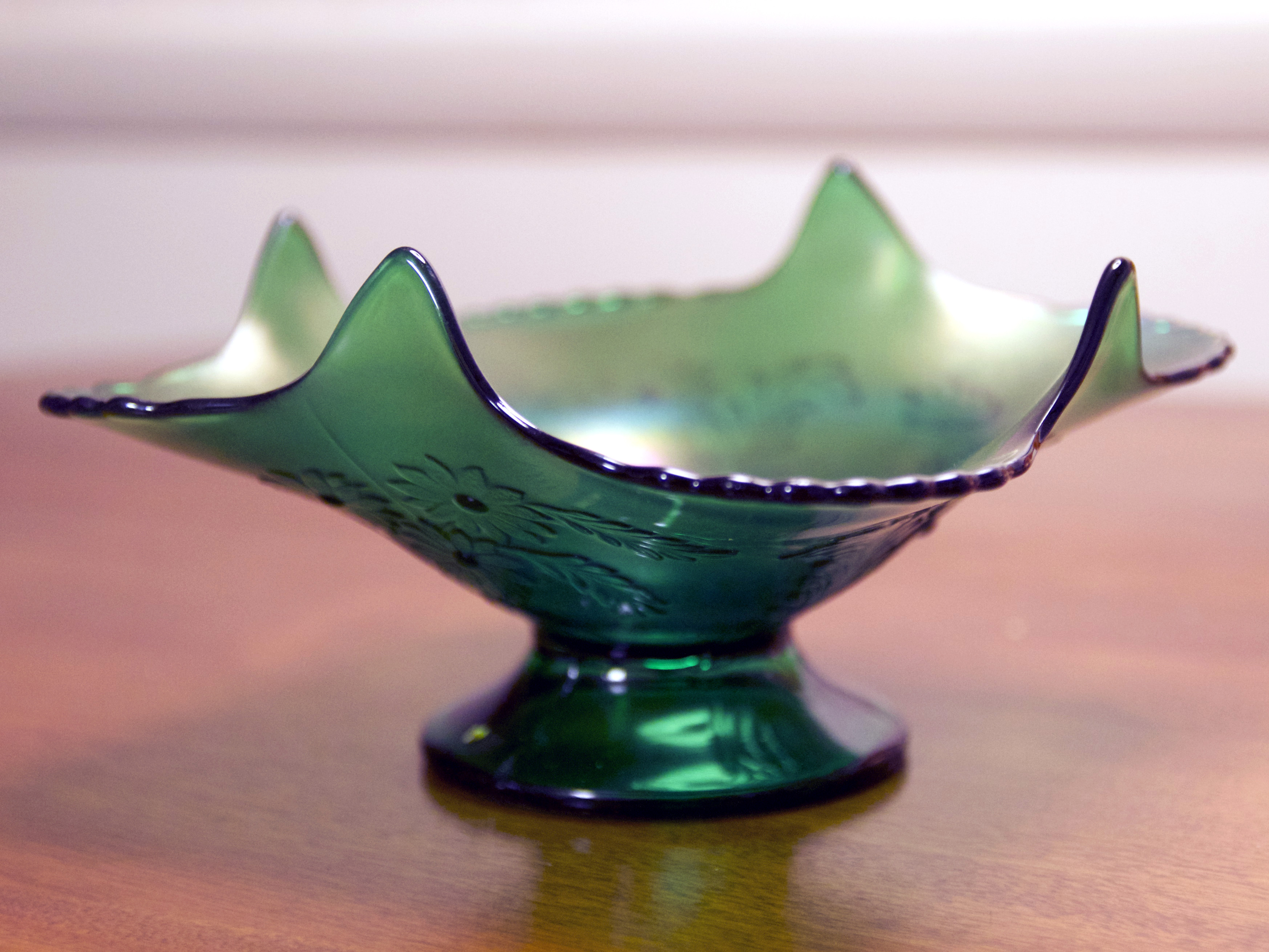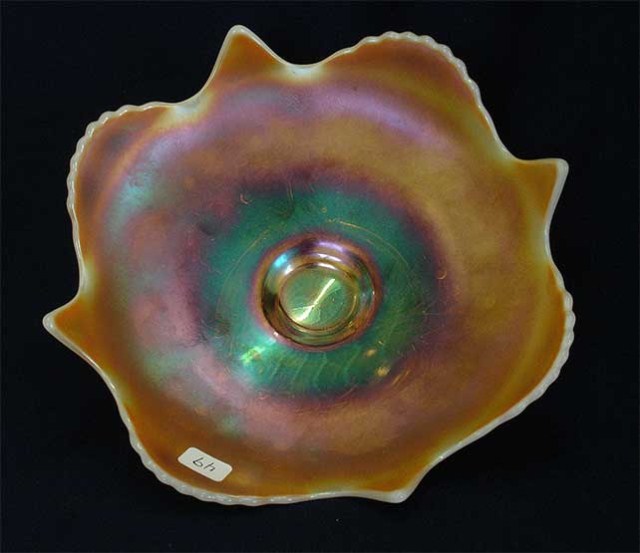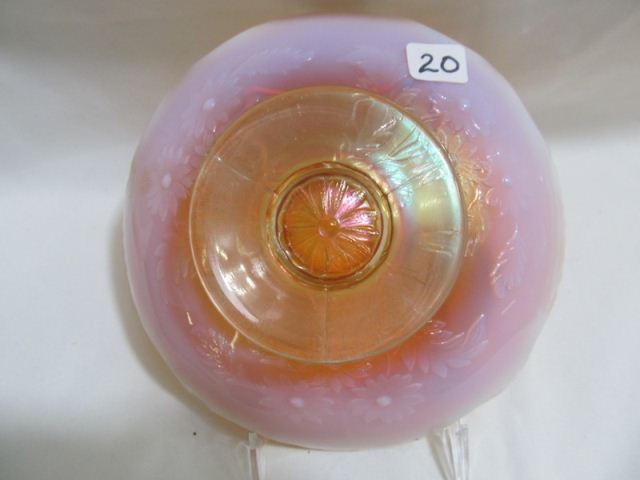 Manufacturer: Dugan
Pattern Description: This exterior pattern of simple daisies is similar to Daisy Dear, the edge can have an interesting scallop and point.
Shapes in Database: Bowl
Colors in Database: Emerald Green, Peach Opal, White*
*Not all colors are available in every shape.
About Western Daisy
This exterior pattern has an interesting edge treatment with alternating peaks and a saw-tooth rounded section. The bowls are dome footed and the interior plain. Peach Opal, Green and White are among the available colors.