Wishbone and Spades, Dugan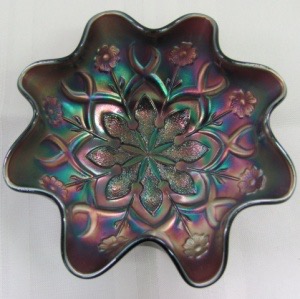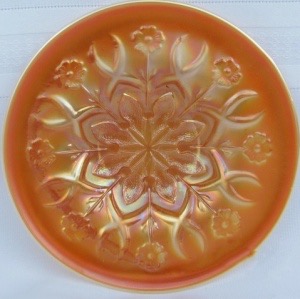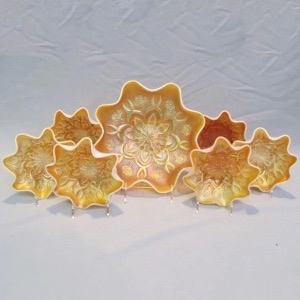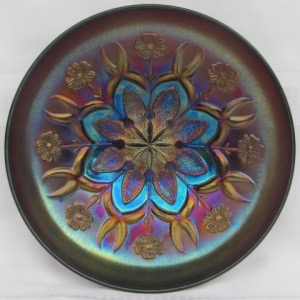 Manufacturer: Dugan
Year(s) of Production: Butler Bros Catalog1911-1912
Pattern Description: Stippled petals in the center with wishbones extending out from them. Flowers are between the wishbones. The exterior is usually plain but may be basketweave.
Similar Patterns: Dugan's Flowers and Spades, Victorian
Shapes in Database: Berry Set, Bowl, Chop Plate, Plate
Colors in Database*: Amethyst/Purple, Peach Opal
*Not all colors are available in every shape.
About Wishbone and Spades
Eight raised pincher's segue into an eight-petaled flower with a stippled flower inside. Between the pinchers are five-petaled flowers on a stem with two leaves at the bottom of the stem. In the 1911 Butler Brothers wholesale catalog it was advertised as a 7 piece cake set (with 1 large/chop and 6 small plates).
Available shapes include: