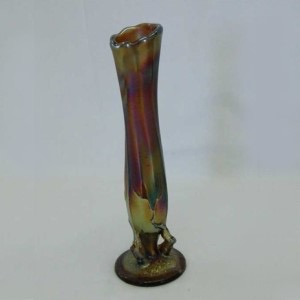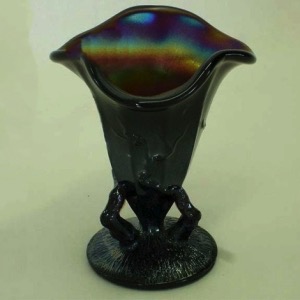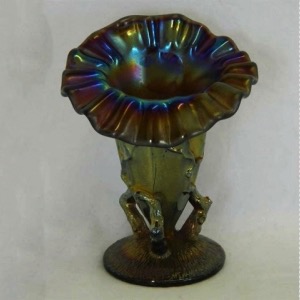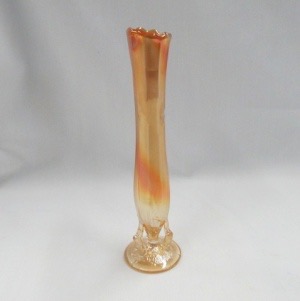 Manufacturer: Dugan
Year(s) of Production: Circa 1909-1913
Pattern Description: Paneled vase pinched in just above a flat base (short version). Three twig like protrusions come out of the base and then join the vase. The twigs then continue up the side of the vase.
Similar Patterns: Diamond Beauty Bud
Shapes in Database: Vase
Colors in Database*: Amethyst/Purple, Aqua Opal, Peach Opal
*Not all colors are available in every shape.
About Twigs
The pattern is named after the twig-like branches making up the short stem (continuing up the side). The top of the base has a bark-like texture. There are two distinct sizes, the short vases between 3 1/2″ and 5″ are much more collectible, the tall are 7″ and above. It's believed that Dugan made the short ones between 1909-1913, after the business was purchased by Diamond, they made the taller ones from 1916-1931. A scarce variation is known without the twigs molded into the side.
Terry Crider iridized some of these (and signed them). The opalescent versions are of questionable age.