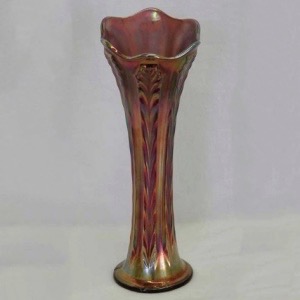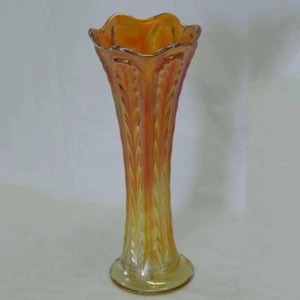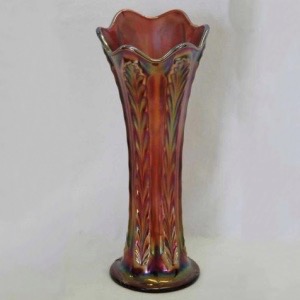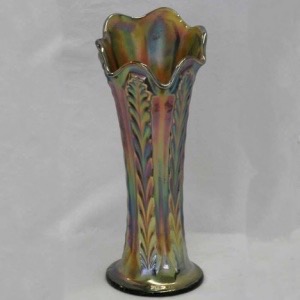 Manufacturer: Fenton
Year(s) of Production: Circa 1920-1930
Pattern Description: Standard vase on a round flat base with six panels of vertical plumes that start a the bottom and reach almost to the top.
Similar Patterns: Northwood Feathers
Shapes in Database: Vase
Colors in Database: Amber, Amethyst/Purple, Aqua/Marigold Overlay, Blue, Green, Lime Green/Marigold Overlay, Marigold, Olive Green, Red, Vaseline/Marigold Overlay*
*Not all colors are available in every shape.
About Fenton's Plume Panels
This pattern is characterized by six panels on an 8″ to 14 1/2″ tall vase with vertical, raised plumes starting near the bottom and ending in a rounded top. The top of the base is six flames (usually rounded or ruffled). The base size is 3 1/2″. It was presumably made during the 1920's since that was when Fenton started making red colored pieces in carnival glass.