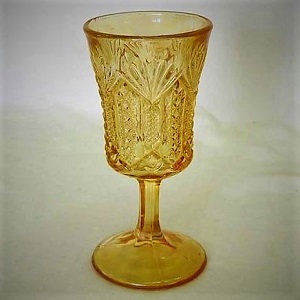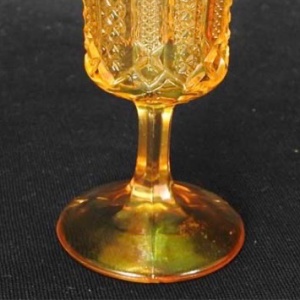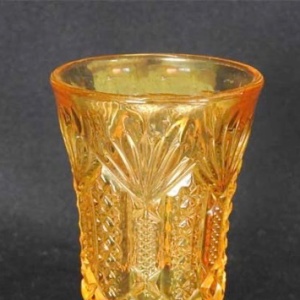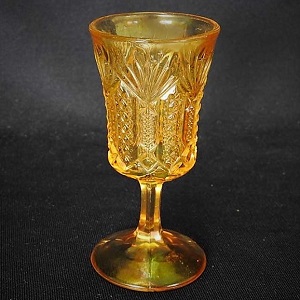 Manufacturer: US Glass
Year(s) of Production: Circa 1904
Pattern Description: A narrow panel with an X near the bottom and a fan spreading out on top, filled with file. Vertical panel along each side with a cane design.
Similar Patterns:
About Panama
Standing just 4 1/2″ tall, this Early American Pattern Glass pattern only has one shape reported iridized, it's described as a pedestaled wine. The stem is 4 sided and the round base is plain.
HoC Pricing Database
Select a shape below (available colors will display)