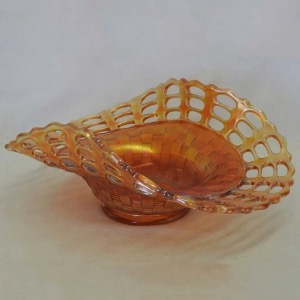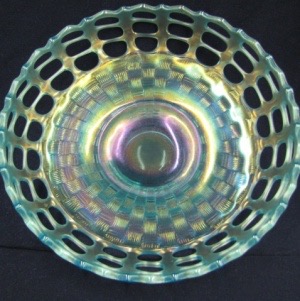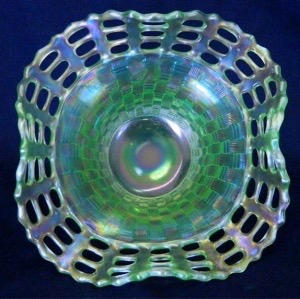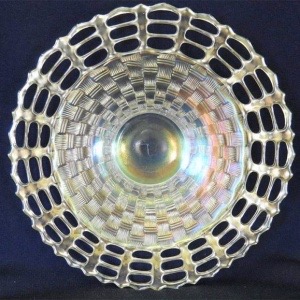 Manufacturer: Fenton
Year(s) of Production: Circa 1913
Pattern Description: Small bowls with a basketweave exterior and a plain interior. The webbing of the basketweave has three rows of open spaces at the outer edge.
Similar Patterns: Fenton's Open Edge 2 Row
Shapes in Database: Bowl, Plate
Colors in Database*: Amethyst/Purple, Blue, Celeste Blue, Ice Green, Marigold, Red, White
*Not all colors are available in every shape.
About Open Edge 3 Row
This Fenton pattern is characterized and named after the three rows of open holes that are on the top edge, the back/outside is a basketweave pattern. This style is more difficult to find than the Open Edge 2 Row.