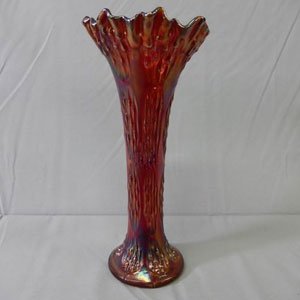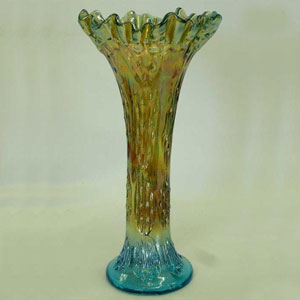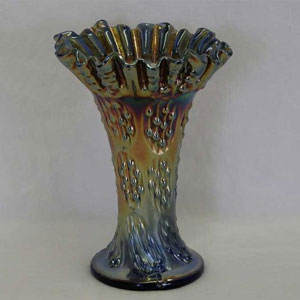 Manufacturer: Fenton
Year(s) of Production:
Pattern Description: Standard vases with four rows of six ovals up the sides. Each oval has four vertical rows of beads connected with lines which get distorted when the vase is swung.
Similar Patterns:
Shapes in Database: Vase
Colors in Database*: Amber, Aqua/Marigold Overlay, Blue, Lime Green/Marigold Overlay, Marigold, Powder Blue/Marigold Overlay, Red
*Not all colors are available in every shape.
About Knotted Beads
Available in several colors. The top edge treatment can be flared or tightly crimped.