Hobnail Soda Gold, Unknown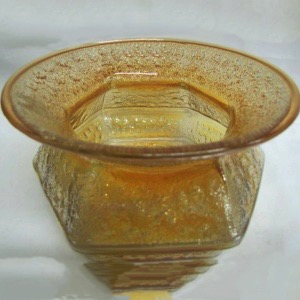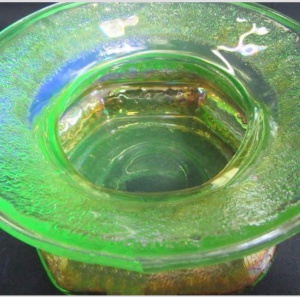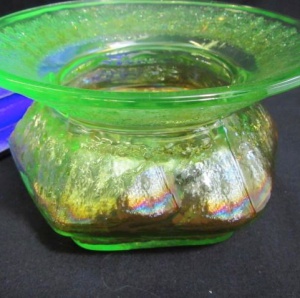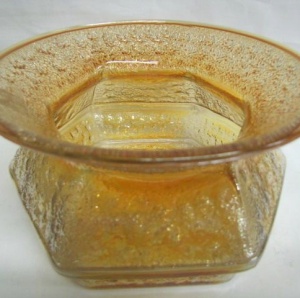 Manufacturer: Unknown
Year(s) of Production: Circa 1940
Pattern Description: Wavy ridges cover the entire pattern. They differ from Crackle in that there are no thin connected lines (with stippling inside).
Similar Patterns: Jeannette Crackle, Imperial Soda Gold, Unknown Bird and Grapes
Shapes in Database: Spittoon
Colors in Database: Lime Green, Marigold, Vaseline, Vaseline/Marigold Overlay*
*Not all colors are available in every shape.
About Hobnail Soda Gold
Hobnail Soda Gold is made up of wavy ridges that give it texture and depth. It is presumed to be depression or utilitarian era and the manufacturer is unknown but would most likely be Anchor Hocking, Imperial or Jeannette. Hobnail Soda Gold is often confused by auctioneers to be Crackle.