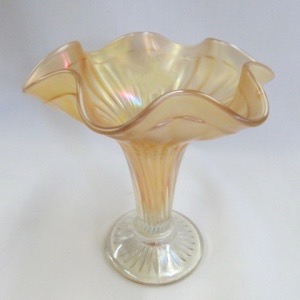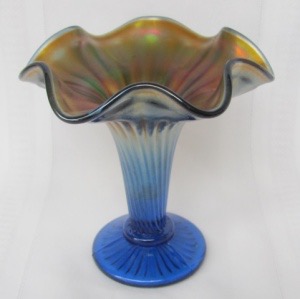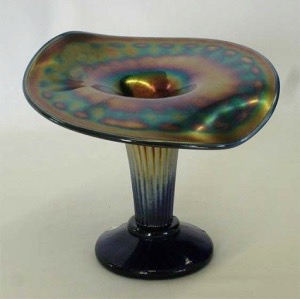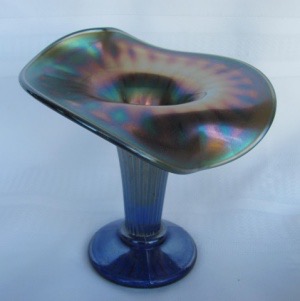 Manufacturer: Fenton
Year(s) of Production: Circa 1910
Pattern Description: Thin vase entirely covered with fine ribs that start on the flat base and extend to a smooth band around the top edge of the widely flared top.There is a formed disk just above the base. The top edge is smooth and can be ruffled or JIP.
Similar Patterns: Northwood Fine Rib Footed
Shapes in Database: Vase
Colors in Database*: Blue, Lime Green/Marigold Overlay, Marigold, Pastel Marigold, Powder Blue/Marigold Overlay
*Not all colors are available in every shape.
About Fenton Fine Rib Footed
This pattern is only found in vases and is quite simply exterior ribs running from the top of the base to a plain band around the top edge. Top edge treatments are ruffled or JIP, so the heights vary from 5 1/2″ to 6″. There is a ring around the top of the base. Quick identification of manufacturer (see fineribftd-fentornorth)