Daisy and Drape, Northwood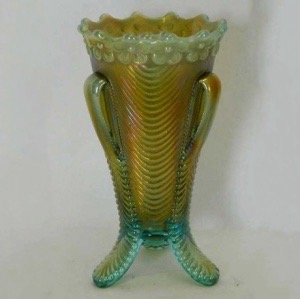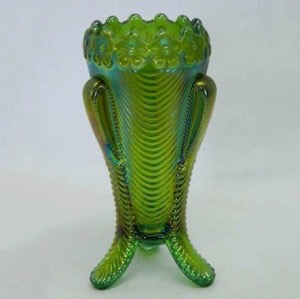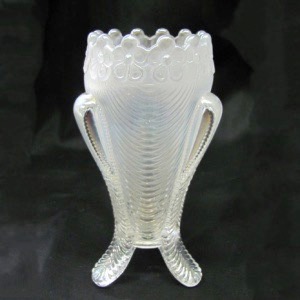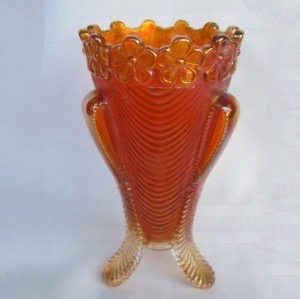 Manufacturer: Northwood
Year(s) of Production: 1912 Butler Bros Catalog
Pattern Description: Three spatula like feet extend up to almost the top forming small handles; between the handles is a drapery pattern with a ring of daisies on the very top edge.
Similar Patterns:
Shapes in Database: Vase
Colors in Database*: Amethyst/Purple, Aqua Opal, Aqua Opal Butterscotch, Aqua Opal Pastel, Blue, Green, Ice Blue, Ice Green, Marigold, White
*Not all colors are available in every shape.
About Daisy and Drape
This 3 footed drapery pattern is only known in a 6-7″ tall vase. The shape is unique – it is reported that it was marketed as a celery vase. The top edge treatments are considered flared out or turned in, and the daisy band on the top edge makes the 12 small points.