Concave Diamonds, Northwood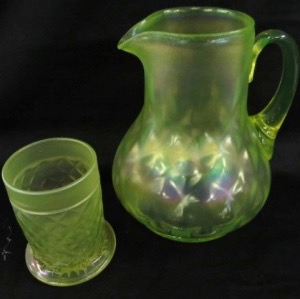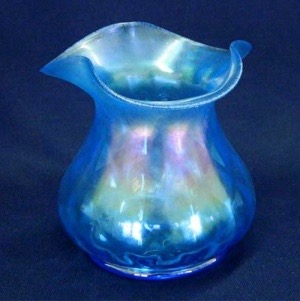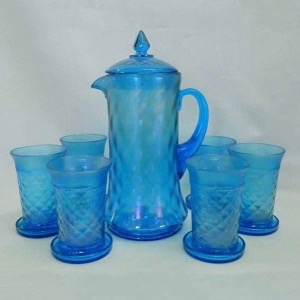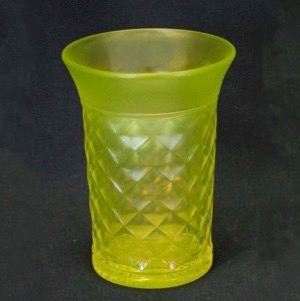 Manufacturer: Northwood
Year(s) of Production: Circa 1916
Pattern Description: A stretch pattern on these lidded water sets, guest sets and vases- the pitchers and vases have the quilting on the interior while their exterior is plain;tumblers for the water set/guest set have the quilting on the exterior.
Similar Patterns: Fenton Diamond Optic
Shapes in Database: Guest Set, Guest Set Tumbler, Pitcher, Pitcher Lid, Tumbler, Vase, Water Set
Colors in Database*: Celeste Blue, Russet, Vaseline
*Not all colors are available in every shape.
About Concave Diamonds
Concave Diamonds is considered to be a Stretch Glass pattern (typically with an onion-skin finish made in pastel colors with pastel iridescence) and the pattern consists of quilting (i.e. concave diamonds). The pattern is called Diamond Optic by Stretch glass collectors, and their recognized manufacturer pattern numbers are consistent with shape.
Available shapes are: