Candleholder Bowl, Diamond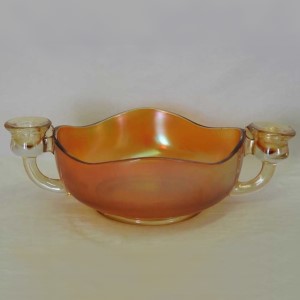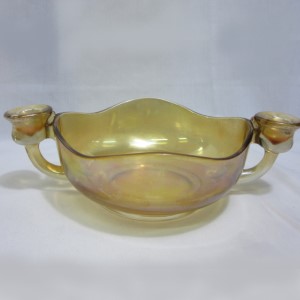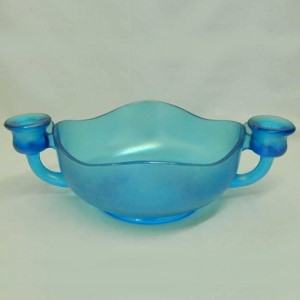 Manufacturer: Diamond
Year(s) of Production: 1920-1931
Pattern Description: A deep round bowl with no pattern other than two handles that are actually candleholders.
Similar Patterns:
About Candleholder Bowl
Considered a stretch glass item due to lack of pattern, it is a one piece almost square bowl with handle like candle holders that extend out and up from two opposite sides. Top of candleholder is essentially level with top of bowl. "PAT APPLIED FOR" is stamped in middle of the bottom of the bowl.
HoC Pricing Database
Select a shape below (available colors will display)