Campbell and Beasley, Millersburg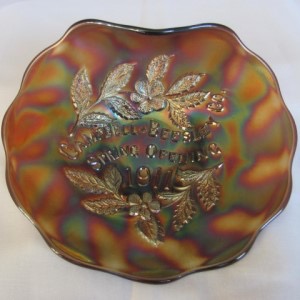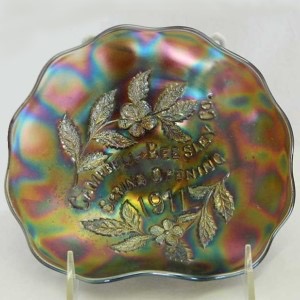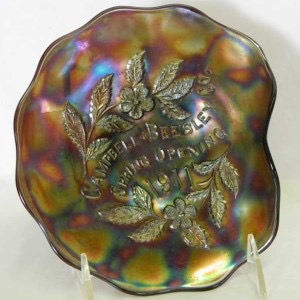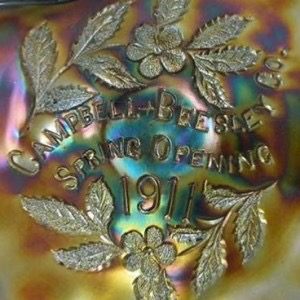 Manufacturer: Millersburg
Year(s) of Production: Circa 1911
Pattern Description: These 6-inch handgrip plates have the lettering reads "Campbell + Beesley Co. Spring Opening 1911" with floral sprigs above and below. Exterior pattern is wide panel.
Similar Patterns:
About Campbell and Beesley
Only reported in these 6 inch single handgrip plates to date. Unusual to have a year inscribed as part of the lettering. Lettering is in center with a sprig consisting of a flower and leaves above and below the center lettering. The curled edge can be found in any position (when reading the lettering): bottom, top or sides – but it is only in one position, therefore it is called a handgrip or single handgrip. The exterior is a wide panel pattern.
HoC Pricing Database
Select a shape below (available colors will display)