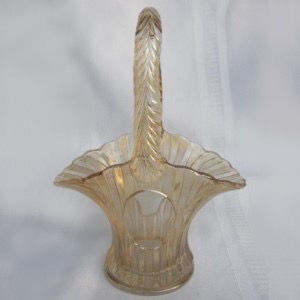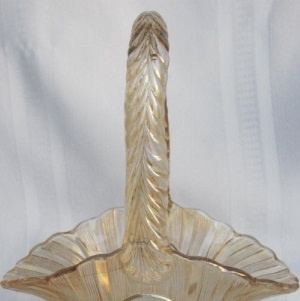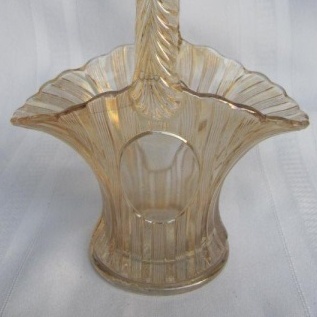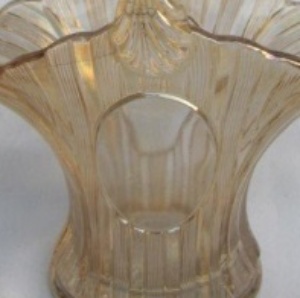 Manufacturer: Westmoreland
Year(s) of Production: Unknown
Pattern Description: Alternating narrow panels run vertically and a center clear circle is on each side. The handle is feathered.
Similar Patterns:
About Cameo/#752
Only reported in a small handled 2 sides up basket with vertical panels from top to bottom with an oval shaped medallion on each side under the molded handle. It may be found in 5 inch, 6 inch and 7 inch sizes.
HoC Pricing Database
Select a shape below (available colors will display)