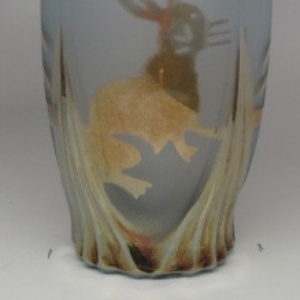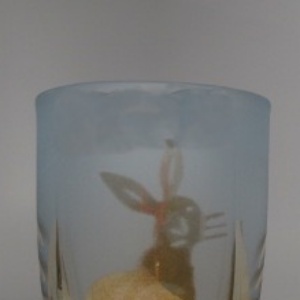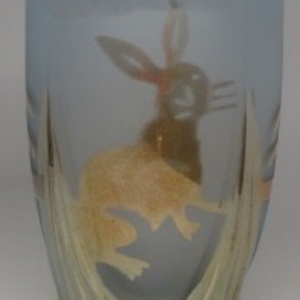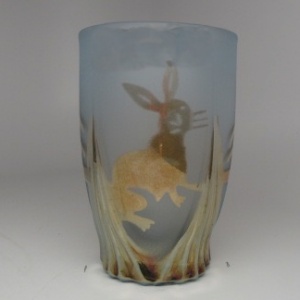 Manufacturer: Unknown
Year(s) of Production: Unknown
Pattern Description: Acid etched iridized rabbits on a satin background.
Similar Patterns:
About Bunnies
This tumbler is assumed to be of Indian origin since it is similar to many other patterns attributed to that area. The base of the tumbler is scalloped and the ribs on the scallops continue up to form part of the pattern. The bunnies are positioned between each section of iridized ribs.
HoC Pricing Database
Select a shape below (available colors will display)