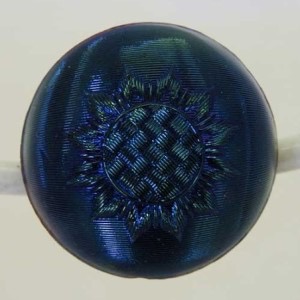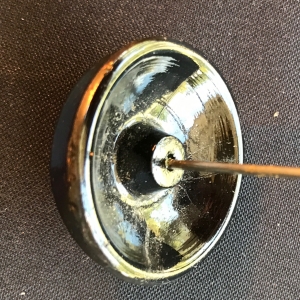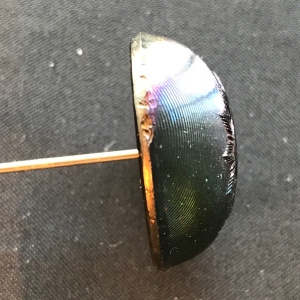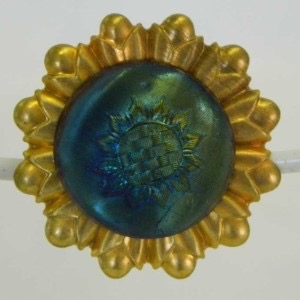 Manufacturer: Unknown
Year(s) of Production: Unknown
Pattern Description: A basketweave center with a sun-type flower (with 12 petals) is in the center, the outside is covered with fine lines.
Similar Patterns:
About Basketflower
This 1″ hatpin has geat bluish iridescence. This hatpin has a sun-type flower in the center with a basketweave interior. Sometimes called the Sunflower Basket.
HoC Pricing Database
Select a shape below (available colors will display)