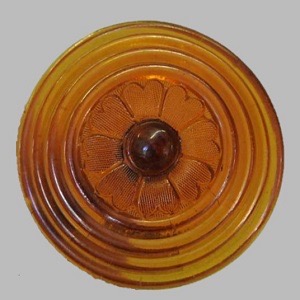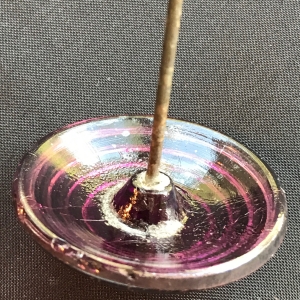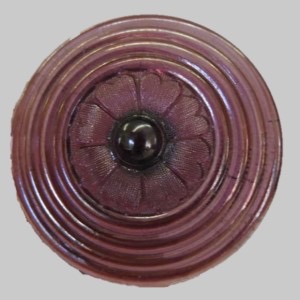 Manufacturer: Unknown
Year(s) of Production: Unknown
Pattern Description: Four bands circle a stippled, eight leafed flower with a large rounded center. The flower petals look like hearts.
Similar Patterns: Flowered Daisy, Concentric Circles
Shapes in Database: Hatpin
Colors in Database*: Amber, Lavender
*Not all colors are available in every shape.
About Banded Flower
This hatpin has four smooth bands surrounding a flower with stippled, heart-shaped petals. The center of the flower is a large protruding dot. This pattern is also sometimes called Concentric Circles.