Absentee Lotus and Grape, Fenton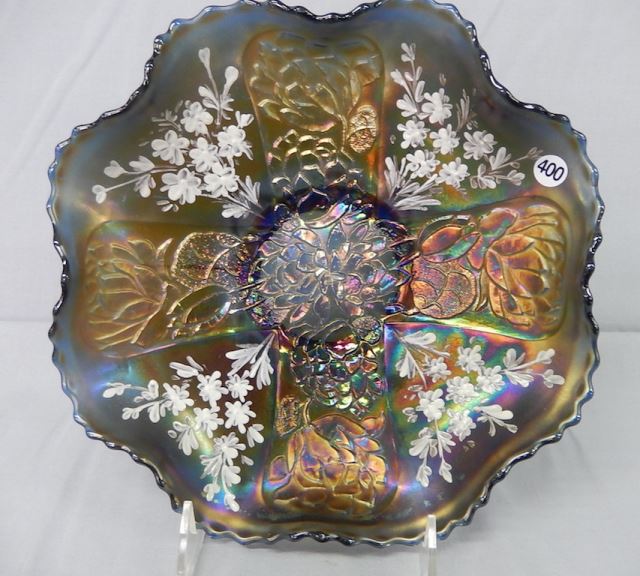 Manufacturer: Fenton
Year(s) of Production:
Pattern Description: Eight (8) alternating panels of lotus blossoms and unpatterned panels (where a grape motif would be in the standard Lotus and Grape pattern).
Similar Patterns: Fenton's Dragon and Lotus, Lotus and Grape, Lotus and Thistle
Shapes in Database: Bowl
Colors in Database*: Blue
*Not all colors are available in every shape.
About Absentee Lotus and Grape
This pattern has 8 panels circling a central flower with many petals. Every other panel has a leaves and a stemmed, many petaled lotus flower, the alternating panels are blank. This appears to be a prototype of the Lotus and Grape pattern with semi-blank panels where the Grapes would normally appear. One example has enameled (painted) flowers on the blank panels. The bowls measure 8 3/4″ – 9″ across.
Available shape: