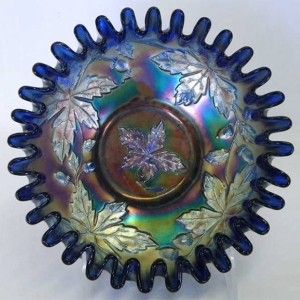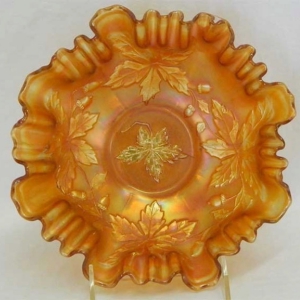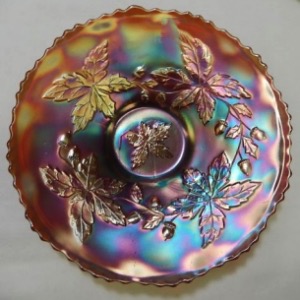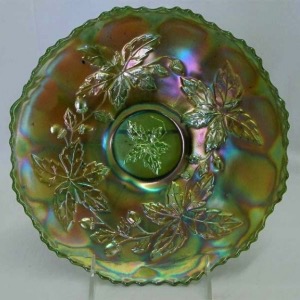 Manufacturer: Fenton
Year(s) of Production: 1910 Butler Bros Catalog
Pattern Description: One center acorn leaf with four more leaves circling around the center form this interior pattern. Clusters of acorns fill the space between the four leaves.
Similar Patterns: Fenton Acorn
Shapes in Database: Bowl, Plate
Colors in Database*: Amethyst/Purple, Blue, Green, Lime Green/Marigold Overlay, Marigold, Persian Blue, Vaseline/Marigold Overlay
*Not all colors are available in every shape.
About Autumn Acorns
Made circa 1910, Fenton's Autumn Acorns pattern is made up of a ring of very realistic looking acorns and leaves over the inside with a central leaf that has a bent stem. The back pattern is typically wide panel and the shapes are all collar base.