Australian Daisy, Unknown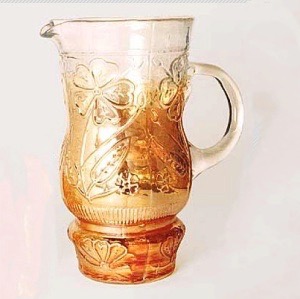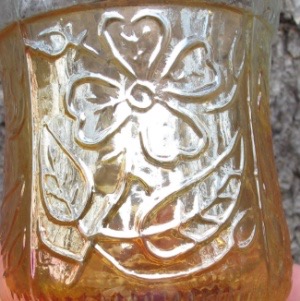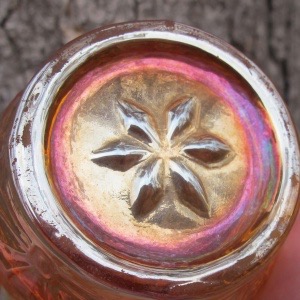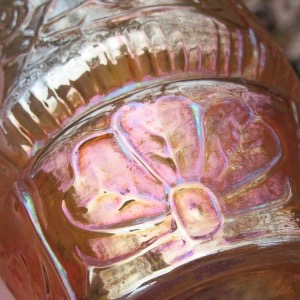 Manufacturer: Unknown
Year(s) of Production: Unknown
Pattern Description: Four panels go around with a daisy like flower in each. The bottom of the shapes are pinched in, making it look like a separate base.
Similar Patterns:
Shapes in Database: Tumbler, Water Set
Colors in Database*: Marigold
*Not all colors are available in every shape.
About Australian Daisy
This waterset is believed to be Indian (possibly Jain), and the pattern consists of daisy-like flowers in panels, circling the shapes. The tumbler is 4 3/8″ tall with a 2 5/8″ top diameter; pitcher is approximately 10″ tall with an applied handle. There is a pinched in bottom, making it look as if the piece is setting on a carnival glass patterned raised base.