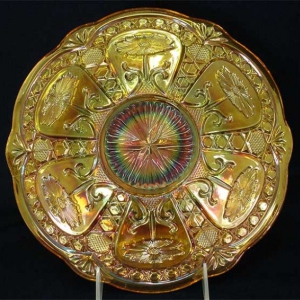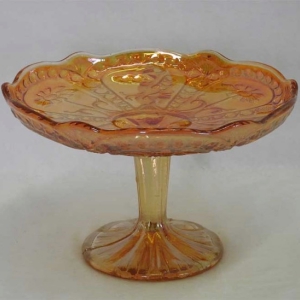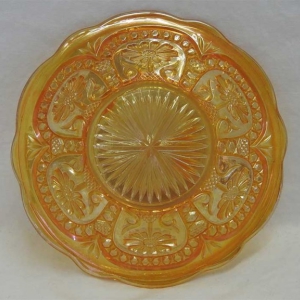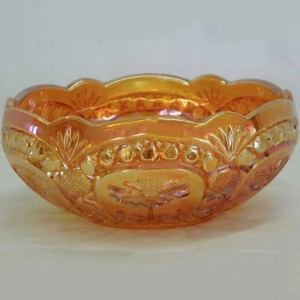 Manufacturer: Brockwitz
Year(s) of Production: Unknown
Pattern Description: Flowers within curved borders with a band of hexagons around the borders
Similar Patterns:
Shapes in Database: Chop Plate, Compote, Plate, Rose Bowl
Colors in Database*: Marigold
*Not all colors are available in every shape.
About Asters
This pattern was made by Brockwitz of Germany in a variety of different shapes. The exterior pattern consists of single asters surrounded by a horseshoe type loop filled with x's and file filler.