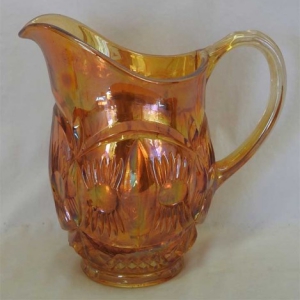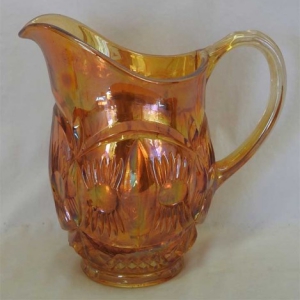 Manufacturer: Brockwitz
Year(s) of Production: Unknown
Pattern Description: Large circles around the body. Two circles in each circle with short ribs above and below.
Similar Patterns:
Shapes in Database: Pitcher
Colors in Database*: Marigold
*Not all colors are available in every shape.
About Astarte
This pattern consists of large looping arcs over 2 sun-type objects (rays above and below) with an oval between them.