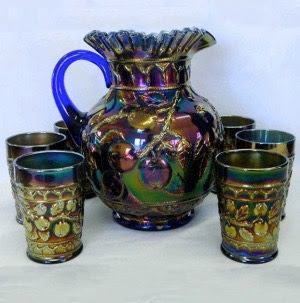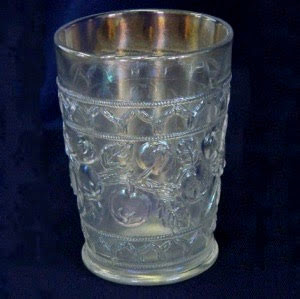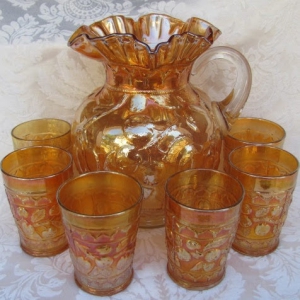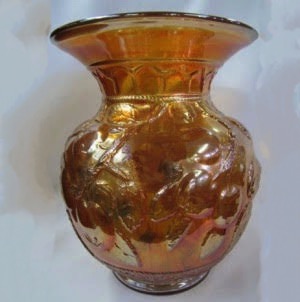 Manufacturer: Fenton
Year(s) of Production: 1912 Butler Bros Catalog
Pattern Description: Twigs, leaves and apples fill the center space. Bands at the top and bottom are filled with twig like forms.
Similar Patterns: Northwood Peach
Shapes in Database: Pitcher, Tumbler, Vase, Water Set
Colors in Database*: Blue, Electric Blue, Marigold, White
*Not all colors are available in every shape.
About Apple Tree
According to Frank Fenton, these were probably plums, not apples, but the pattern name was assigned by someone and it stuck. The body of the pattern is made up of hanging fruit with leaves interspersed. This pattern was reissued by Fenton.