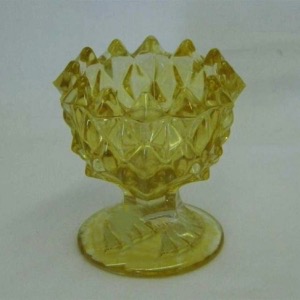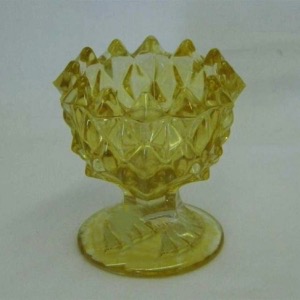 Manufacturer: US Glass
Year(s) of Production: 1891-1904
Pattern Description: Sawtooth Band
Similar Patterns:
Shapes in Database: Salt
Colors in Database*: Marigold
*Not all colors are available in every shape.
About Amazon
This pattern was originally made by Bryce Brothers c. 1890-1891. It was produced at the US Glass Company's Factory "B" c. 1891-1904. It is only known in a marigold individual open salt.