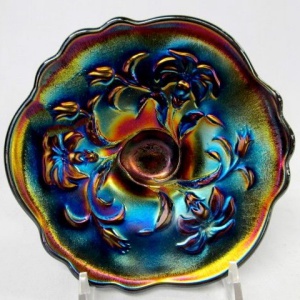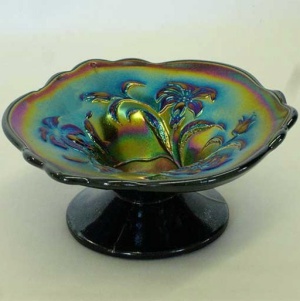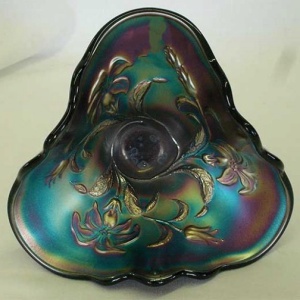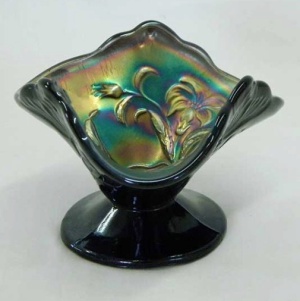 Manufacturer: Dugan
Year(s) of Production: Circa 1912
Pattern Description: Three amaryllis clusters emanate from the blank center. Each cluster has leaves, one flower and one bud.
Similar Patterns:
Shapes in Database: Compote, Plate
Colors in Database*: Amethyst/Purple, Marigold, Pastel Marigold
*Not all colors are available in every shape.
About Amaryllis
Amaryllis flowers and buds circle the center on this small piece (3″ base).