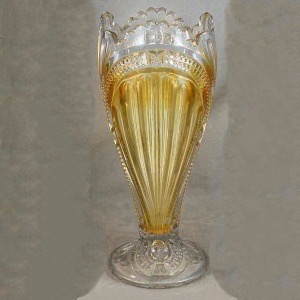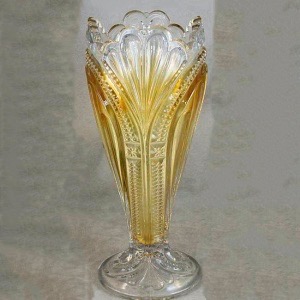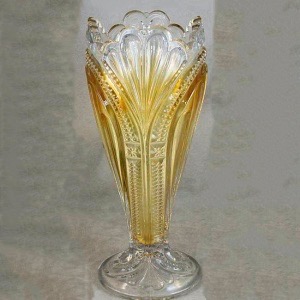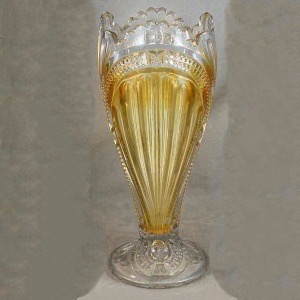 Manufacturer: Higbee
Year(s) of Production: Circa 1905
Pattern Description: Flowing zippered arches enclose 6 raised ribs.
Similar Patterns:
Shapes in Database: Vase
Colors in Database*: Marigold
*Not all colors are available in every shape.
About Admiral
This pattern was made by the Bryce Higbee Company circa 1905. It is also known as Ribbed Ellipse. The vase stands about 9 3/4″ tall and is iridized only on the interior. One sold on eBay in 2013 for $274.