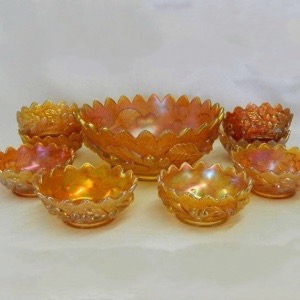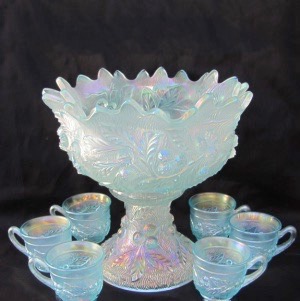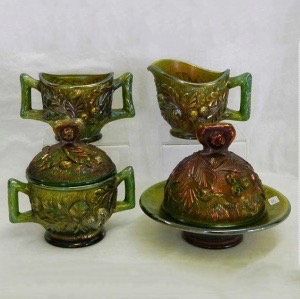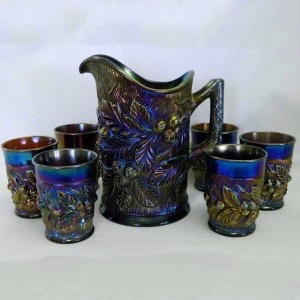 Manufacturer: Northwood
Year(s) of Production: Circa 1910-1911
Pattern Description: Clusters of burr oak acorns and leaves wrap around piece. A tree bark like design fills the entire surface.
Similar Patterns:
Shapes in Database: Berry Set, Bowl, Butter Dish, Creamer, Cup, Pitcher, Punch Bowl, Punch Bowl Base, Punch Set, Spooner, Sugar, Table Set, Tumbler, Water Set
Colors in Database*: Amethyst/Purple, Aqua Opal, Blue, Green, Horehound, Ice Blue, Ice Green, Lime Green, Marigold, White
*Not all colors are available in every shape.
About Acorn Burrs
The realistic looking pattern with leaves and acorns (from a burr oak) on top of a bark-like background is very distinctive. Produced and sold in utilitarian sets, you can picture them in use back in the early 1900's.