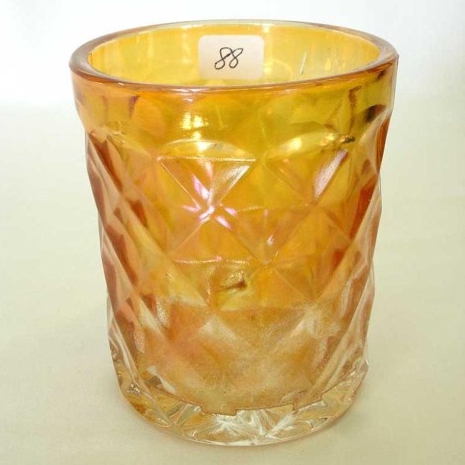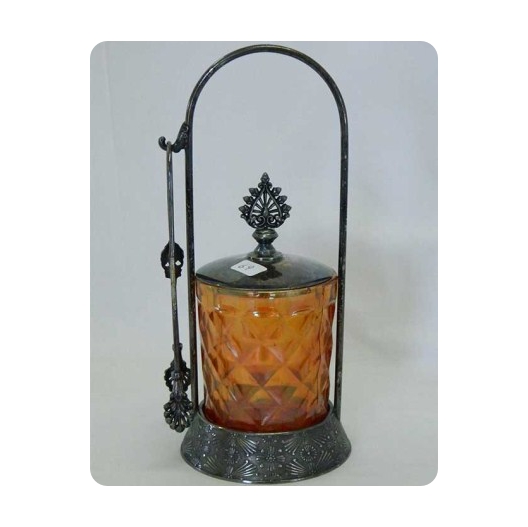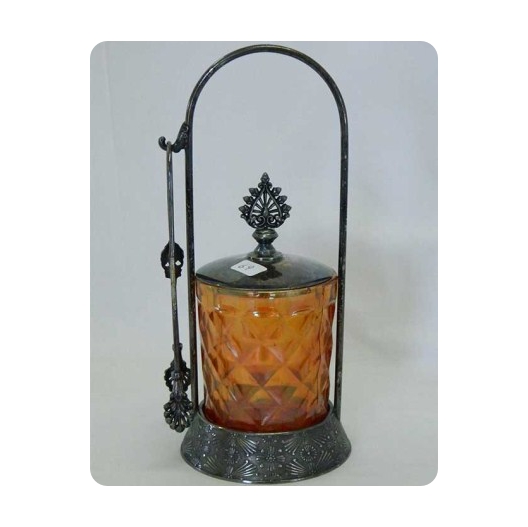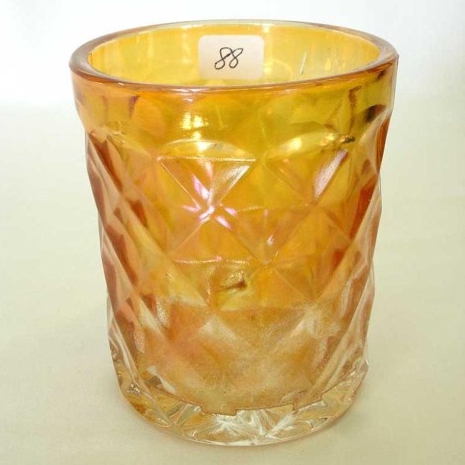 Manufacturer: Jenkins
Year(s) of Production:
Pattern Description: Diagonal lines going both left and right, form a diamond pattern going up the exterior of the piece. Tumblers have a large band of clear space at the top., , Concave diamond shapes cover the entire shape.
Shapes in Database: Pickle Castor, Tumbler
Colors in Database: Marigold*
*Not all colors are available in every shape.
About Kokomo
This pattern is characterized by concave diamond shapes covering the surface. It is reported in limited shapes, and only found in a very limited amount of colors in carnival glass. It is mistaken for Concave Diamonds (by Northwood), and is called Diamond Wedge by some.
This Jenkins catalog page shows the original catalog number and the shapes that were made (note that this catalog was for clear glass/Early American Pressed Glass, not carnival).