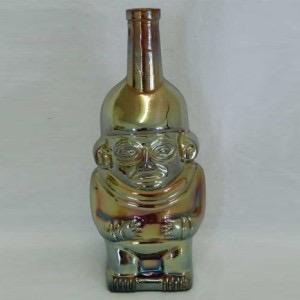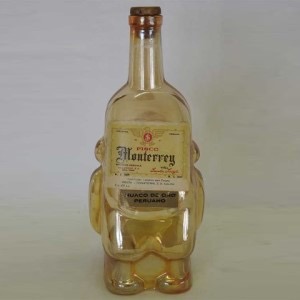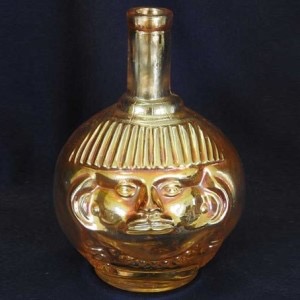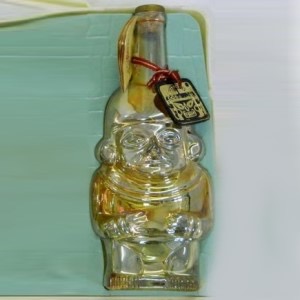 Manufacturer:
Unknown
Year(s) of Production:
Circa 1920
Pattern Description:
Wine bottles from South America faces or shaped like bodies.
Similar Patterns:
Aztec Sun bottles
Shapes in Database:
Bottle
Colors in Database*:
Amber, Amethyst/Purple, Marigold
*Not all colors are available in every shape.
About Inca
Wine bottles in a variety of faces, originally named after the version with faces and bodies, these are from South America originally, most likely from about 1920-1930. They are probably also from the same manufacturer/time frame as the Aztec Sun bottles (with sun around the face). The standard version is about 9 3/4″ tall and 4 1/2″ wide. The variant is shorter and wider.