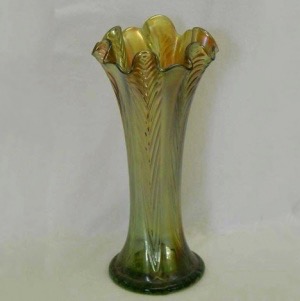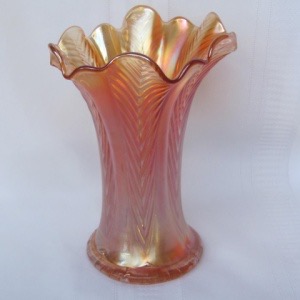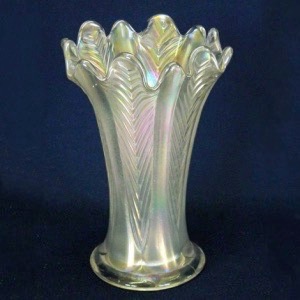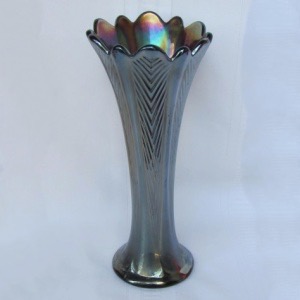 Manufacturer: Northwood
Year(s) of Production: 1909-1911 Butler Bros Catalog
Pattern Description: Columns of fine feathers start about one inch from the base and extend to the top (which has 12 flames).
Similar Patterns: Fenton's Plume Panels
Shapes in Database: Vase
Colors in Database*: Amethyst/Purple, Green, Marigold, White
*Not all colors are available in every shape.
About Northwood Feathers
This pattern is easiest to identify by noting that there are twelve flames on top and six scallops near the base – alternating v-type feathers and smooth blank panels circle the vase. The feathers go from the point of a scallop all the way to the top of the flame. Height ranges from 6″ to 10 3/4″, with 7″ and under being considered squatty. The base size is between 3 1/2″ and 3 3/4″. These are typically signed on the base with the Northwood trademark (underlined N in a circle).